April Dinner - Conrad Taylor Speaks!
Details

Written by

Jim Young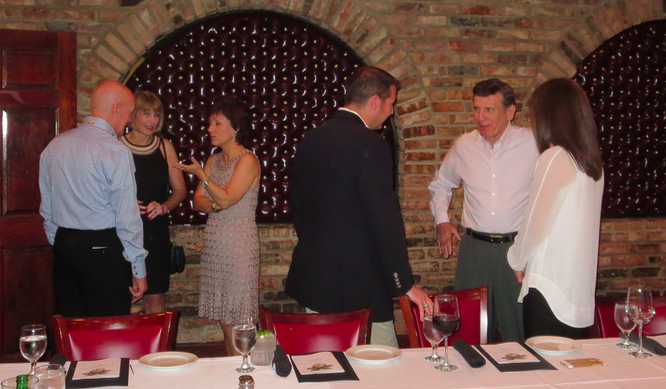 The West Point Association held a dinner at Christner's Steakhouse on April 25th. It was a small gathering and our guest speaker was Conrad Taylor ('73). The night began very informally as we all got the chance to catch up with each other since many of us had not gotten together since Football season ended. We had a great room and the food was excellent.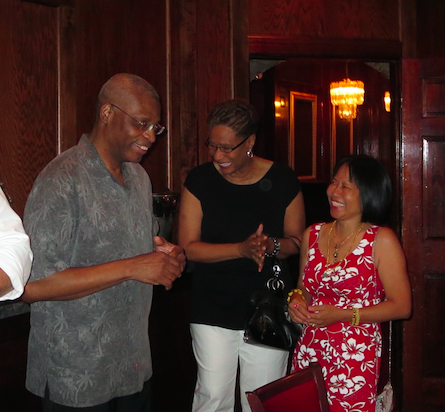 After dinner, Conrad read passages from his book and we began a discussion about his journey. What made this evening special was not just hearing from Contad but Ona, his wife. Ona chimed in and brought her own view of their special journey and we all enjoyed the conversation with the author and also enjoyed a lot of laughs during the discussion.
Last year, Conrad Taylor '73, captured a fourth award for his book, PATH to FREEDOM: My Story of Perseverance. Last year it won "Honorable Mention" in the Readers' Favorite 2014 International Book Competition, which attracted more than 3,000 entries.
PATH to FREEDOM: My Story of Perseverance offers a ringside seat to the cultural trauma of emigration, the unique experience that is West Point, the personal side of Cold-War-era geopolitics, and the mayhem of Third World politics. The view is nostalgic for some, shocking to many, and enlightening for others.