Despite opposition, USC board hires retired general Caslen, USMA 1975, as school's next president
Details

Written by

Posted By Charlie Shaw
The State (https://www.thestate.com)
This email address is being protected from spambots. You need JavaScript enabled to view it.
A divided University of South Carolina board of trustees voted Friday to hire retired Army Gen. Robert Caslen as the school's next president.
After a rare contentious meeting, the board rejected protests from faculty, some students and several politicians in choosing Caslen, the former superintendent of the U.S. Military Academy at West Point. The vote was 11-8. One board member abstained.
A crowd of roughly 128 students, alumni and faculty who had gathered in the Pastides Alumni Center, where the board met, began chanting "shame" minutes after the board voted.
Caslen was aware of the opposition to his candidacy and has pledged to meet with his critics and listen to them.
"I want to engage with my critics in the faculty and the students and take their advice," Caslen told The State. "They're valued members of the university and it's important they realize that I see them that way."
Asked how he felt to be named USC's
Welcome Reception For The Caslens
Details

Written by

Jim Young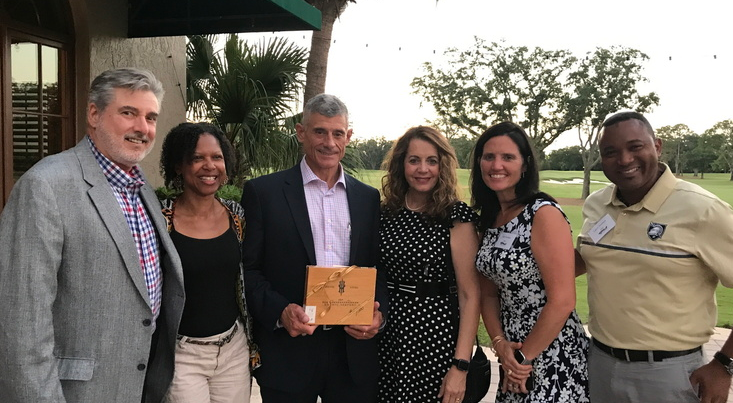 WPSCF hosted a welcome reception for LTG (R) Robert L. Caslen Jr. and his wife Shelly on May 24th at the Country Club of Orlando. The reception was held to welcome the Caslen Family to Central Florida and to honor one of our most recent Distinguished Graduates.
The evening included a social hour with appetizers and drinks where the attendees got a chance to visit with the Caslens and other graduates. Pat Henson ('05) and Caleb Brown ('04), who planned the event were pleased with the attendance and the many positive comments from all those who attended.
The evening concluded with Jim Young ('78) introducing LTG (R) Robert L. Caslen for some brief comments. After the event, many of the attendees went out to the patio for a group picture with the Caslens. Photos of the event can be found at https://wpscf.org/gallery/index.php?/category/24.