How a Military Prep School Helped Army Improve in Football
Details

Written by

Billy Witz, NY Times
Kelvin Hopkins Jr. didn't have the test scores to join Army's football team right out of high school. Now, after a year in the academy's prep school, he's the clear star for the Black Knights.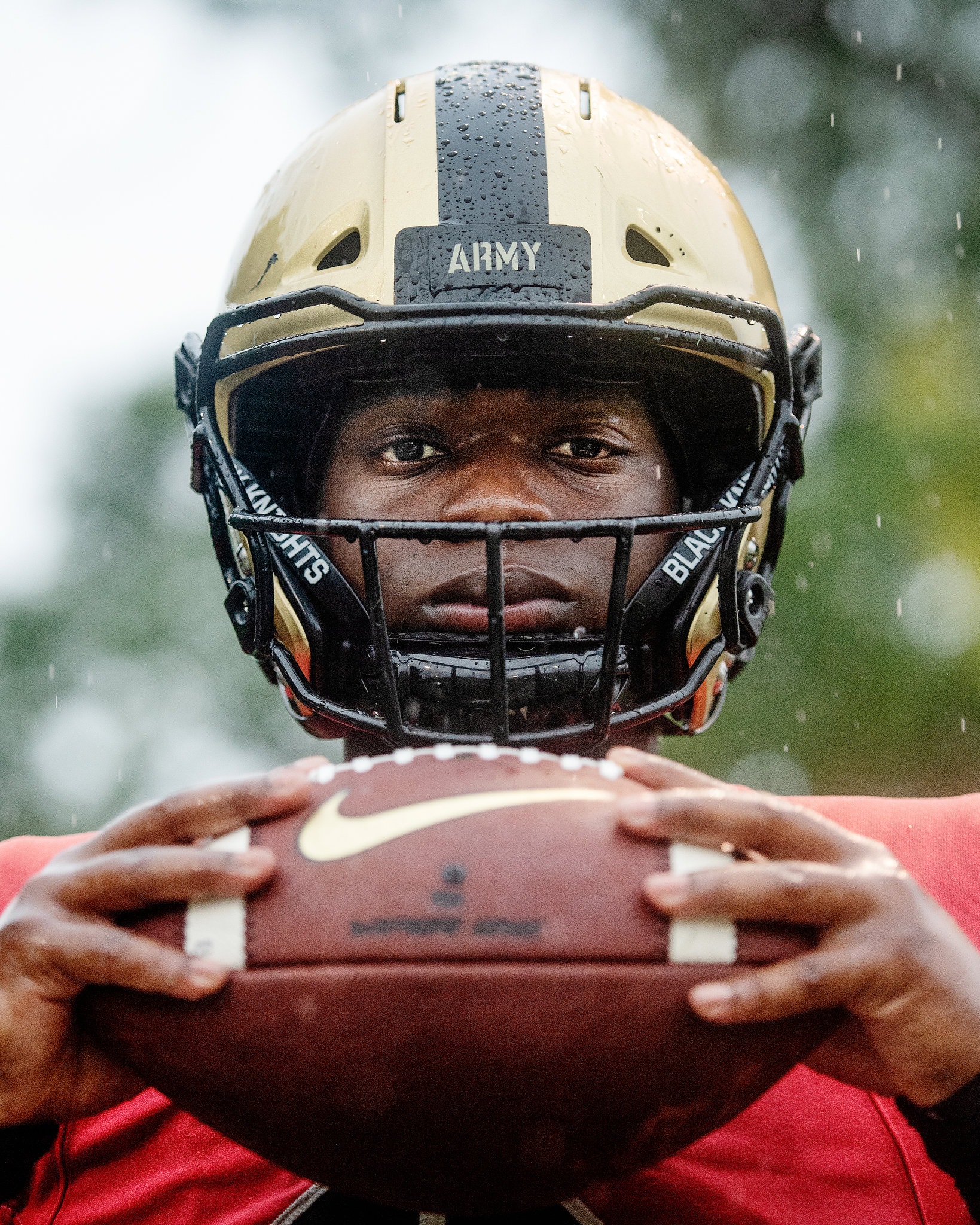 WEST POINT, N.Y — Kelvin Hopkins Jr., the youngest of three children raised by a single parent, was a mama's boy who was hesitant to move far from home when he graduated high school in Charlotte, N.C. He did not know much about the military life, either, and his test scores were "not ideal."
All this made Hopkins a risky candidate for the United States Military Academy, which is charged with generating future Army officers. But it did make Hopkins, a charismatic leader with an admirable work ethic — and a sharp passing arm — an ideal prospect for the academy's prep school.
Now, four years later, the bet West Point made on Hopkins looks like a good one. He is nearing a degree in philosophy, relishes training to become an officer and, not insignificantly, has become a star quarterback and a centerpiece of Army's continuing football renaissance.
The Black Knights, who had one winning season in 17 years before Jeff Monken was hired as coach in December 2013, have been on an upward trajectory since. They are coming off three consecutive bowl victories and a school-record 11 wins last season, and came within a whisker of their biggest victory in half a century in Saturday's 24-21 double-overtime loss at then-No. 7 Michigan.
Read more: How a Military Prep School Helped Army Improve in Football
Why Urban Meyer wasn't surprised Michigan vs. Army was a 'nailbiter'
Details

Written by

Isaiah Hole - wolverineswire.usatoday.com
What article and headline should we choose to describe the game against Michigan? There were so many great headlines after the Army's double overtime loss to Michigan. If you have an article you would like us to post about this game, let us know. Army showed a lot of grit and heart on the field and we nearly pulled it off. The following artice was written by Isaiah Hole and posted on https://wolverineswire.usatoday.com.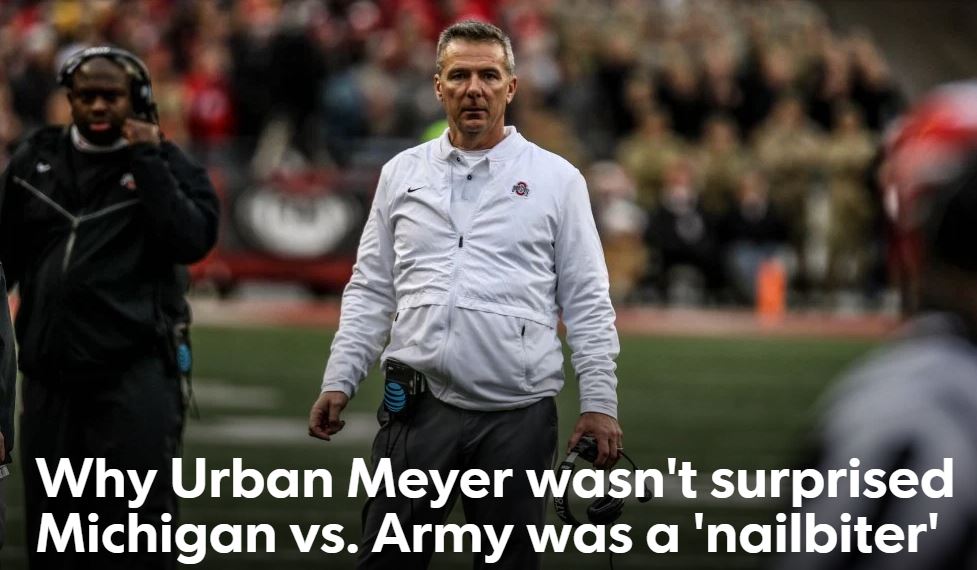 The Michigan fanbase is still in shock at the outcome of the Wolverines latest contest, a 24-21 2OT win over Army, but one of the team's familiar foes is not. And not because he's down on the maize and blue this year.
Former Ohio State head coach Urban Meyer is now an analyst for FOX Sports and Big Ten Network, and he sat down with BTN anchor Gerry DiNardo to discuss the difficult game for the Wolverines.
When it comes down to it, Meyer says it was the style of play that Army has, with the triple-option, mixed with controlling time of possession, that kept the Black Knights within striking distance of the win, and the team success is entirely dependent on the scheme that they run at West Point.
Read more: Why Urban Meyer wasn't surprised Michigan vs. Army was a 'nailbiter'