Army Defeats San Jose State 52-3
Details

Written by

Associated Press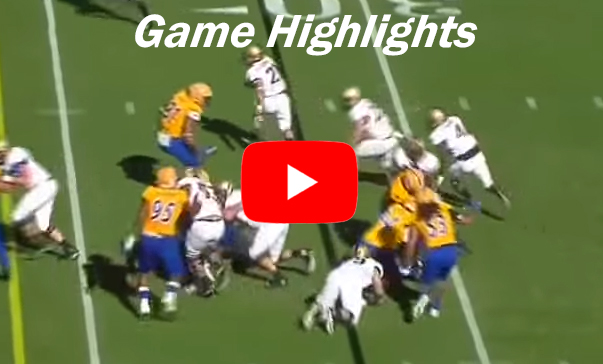 SANTA CLARA, Calif. (AP) Kelvin Hopkins Jr. was in no mood to talk after the best game of his career. Army's quarterback overheated late in the afternoon and was inside the Black Knights locker room getting treatment.
It was somehow fitting on a day Hopkins when made San Jose State's defense look ill all afternoon.
Hopkins ran for 99 yards and a season-high three touchdowns and threw for a fourth, and Army beat San Jose State 52-3 on Saturday.
''It was a warm day out there and I think everybody got a little gassed, and he did too,'' Black Knights coach Jeff Monken said. ''So did I. I was looking for water in the middle of the third quarter. I stared to feel a little woozy in my knees.''
Army's ground attack hands Buffalo its first loss, 42-13
Details

Written by

Associated Press - Sep 29, 2018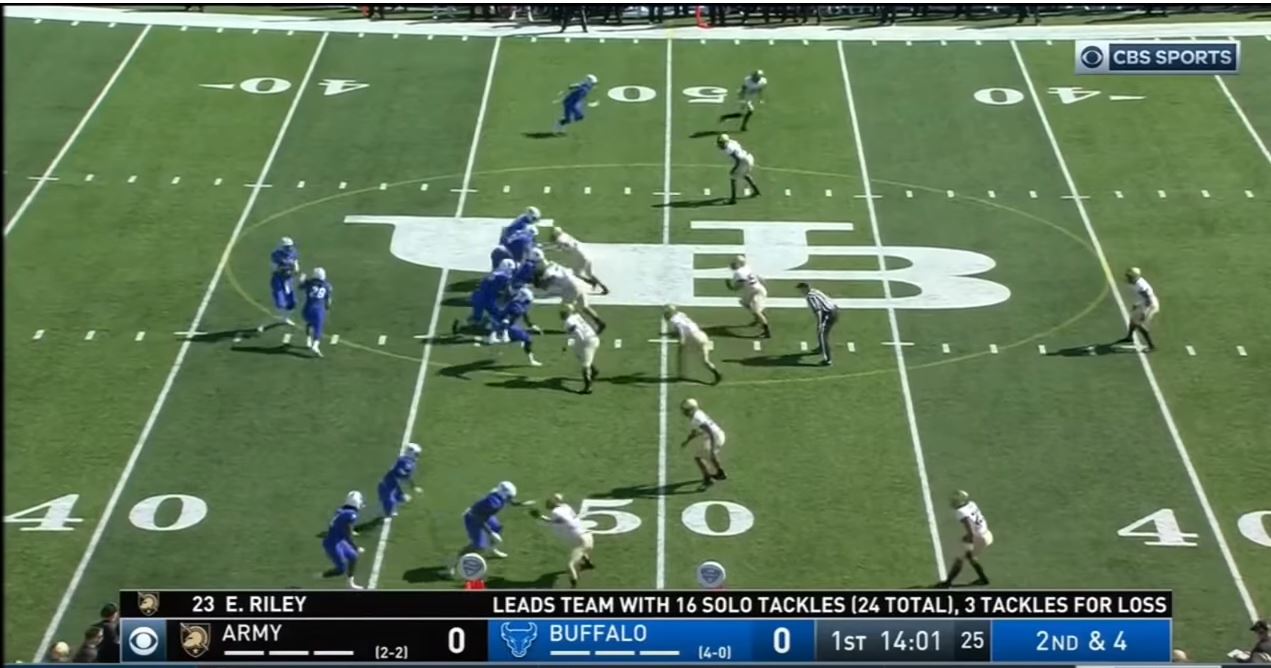 AMHERST, N.Y. -- Army didn't allow the disappointment from its overtime loss to No. 5 Oklahoma linger into the next week.
"We couldn't let that beat us twice," cornerback Elijah Riley said.
The Black Knights mixed in a few big scoring plays with its ground-control offense to defeat previously unbeaten Buffalo 42-13 on Saturday and get back on track toward bowl eligibility.
Riley returned a blocked field goal 80 yards for a touchdown and Kevin Hopkins threw a 25-yard touchdown to Jordan Asberry to bolster Army's triple-option offense that gained 281 yards and scored four times on the ground while running up 37:34 in time-of-possession.
"When you can get a big chunk play in there it makes it a lot easier," Army coach Jeff Monken said. "It gives you a little breathing room. You don't feel like you've got to go 16 plays, 19 plays, hammering it 3 or 4 yards all the way down the field. It's hard to do."
Army (3-2) was still able to put together four scoring drives of at least 10 plays and 74 yards, which helped to limit a Buffalo offense that had averaged 40.2 points and 428.8 yards over its first four wins.
"We knew they have an explosive offense, so we just wanted to stay on the field as much as possible," Hopkins said.
Hopkins led the Black Knights with 89 yards on 19 carries. He also completed 4 of 5 passes for 91 yards and a touchdown after being intercepted on his first attempt. Calen Holt, Connor Slomka, Darnell Woolfolk and Luke Langdon had rushing touchdowns.
Read more: Army's ground attack hands Buffalo its first loss, 42-13