WPSCF Guest Speaker for 2019 Founders Day
Details

Written by

Jim Young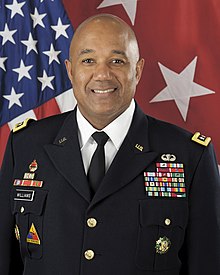 The West Point Society of Central Florida (WPSCF) is pleased to announce that Lieutenant General Darryl A. Williams, the 60th Superintendent of the United States Military Academy, will be the guest speaker for Founders Day at the Rosen Shingle Creek Resort on Friday, March 22, 2019.
Lieutenant General Darryl A. Williams is a native of Alexandria, Virginia. He graduated from the United States Military Academy, West Point, in 1983 and was commissioned a Second Lieutenant in the U.S. Army.
A career Field Artillery officer, Lieutenant General Williams most recently served as the Commander, United States Army Africa (USARAF), in Vicenza, Italy. Prior to this, Lieutenant General Williams served as the Deputy Chief of Staff G3/5/7 of United States Army in Europe, located in Wiesbaden, Germany; the Deputy Commanding General for Support for the 2nd Infantry Division, Republic of Korea; and Commanding General for the United States Army Warrior Transition Command and Assistant Surgeon General for Warrior Care and Transition.
In addition to these assignments, Lieutenant General Williams has served in key leadership positions at the tactical, operational and strategic levels to include Battery Commander deployed in support of OPERATION DESERT SHIELD/DESERT STORM; Commander, Division Artillery, 1st Armored Division and Fire and Effects Coordinator, 1st Armored Division deployed in support of OPERATION IRAQI FREEDOM; Deputy Director for Soldier Comprehensive Fitness, Department of the Army G3/5/7; and while commanding USARAF in 2014, he was involved with OPERATION UNITED ASSISTANCE fighting against the Ebola outbreak in Liberia.
His military education includes the Field Artillery Officer Basic and Advanced Courses, Command and General Staff College, School of Advanced Military Studies, and the United States Naval War College. He holds Masters' degrees in Leadership Development, Military Art and Science, and National Security and Strategic Studies.
Army caps 11-win season with record-tying blowout vs. Houston
Details

Written by

ESPN News Services (The Associated Press contributed to this report.)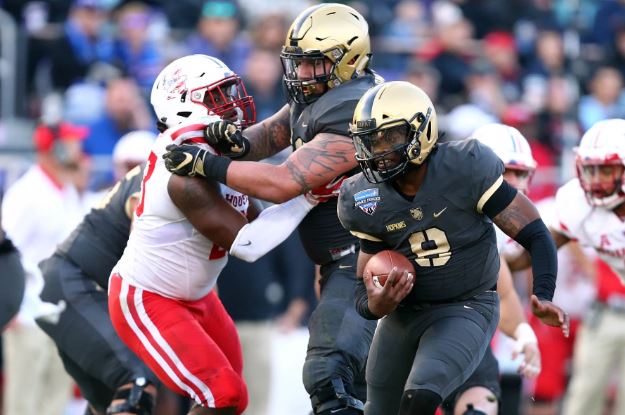 FORT WORTH, Texas -- Army quarterback Kelvin Hopkins Jr. initially ran right before cutting back the other way and eluding a tackler. He sent two other defenders sliding to the ground when he switched directions again and took off toward the end zone.
That nifty 77-yard run was one of his Armed Forces Bowl-record five rushing touchdowns as the No. 22 Black Knights overwhelmed Houston 70-14 on Saturday to reach 11 wins for the first time in program history.
"Just trying to get back to the line of scrimmage," Hopkins said. "There was this huge convoy of guys right there when I was running in. ... I just felt like people were on me. I thought it was Houston, and I realized it was gray jerseys. It was a really good team win."
The Black Knights' (11-2) 56-point win tied the FBS record for largest margin of victory in a bowl game, set by Tulsa in its 63-7 win over Bowling Green in the 2008 GMAC Bowl.
Army scored 70 points in a game for the first time since 1955, when it scored 81 against Furman, according to ESPN Stats & Information. The win was its ninth straight since an overtime loss at playoff team Oklahoma exactly three months earlier.
"Great, great finish to a terrific season," coach Jeff Monken said.
Houston (8-5) lost for the fourth time in five games since starting 7-1 and getting into the AP Top 25 poll for one week in late October. The injury-plagued Cougars suffered their most-lopsided loss in their 27 bowl games, and their biggest loss overall since a 66-10 loss at UCLA during the 1997 regular season.
"That's the hardest part to swallow, you're 7-1," second-year coach Major Applewhite said. "I'm proud of the way our kids fought. I'm not proud of losing the games at the end of the season the way we lost them."
Read more: Army caps 11-win season with record-tying blowout vs. Houston