West Point Leaving Defense Department's Email System
Details

Written by

Matthew Cox - Military.Com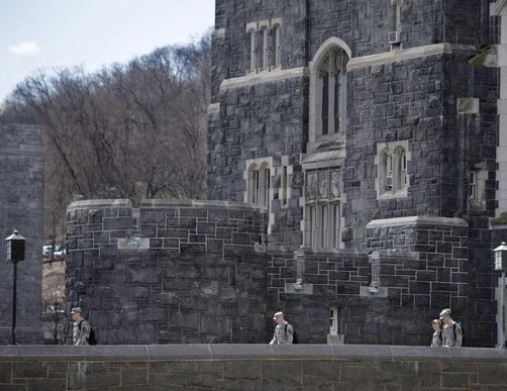 The U.S. Military Academy at West Point is pulling away from the Defense Department's email system, a move that could show the U.S. Army how to communicate differently in the future.
Beginning this month, West Point will break free from the Pentagon-controlled .mil network and move to a commercially managed .edu network as part of a larger effort to upgrade its website, email and cyber presence, according to a West Point press release posted by the Defense Visual Information Service.
Read more: West Point Leaving Defense Department's Email System
WPSCF Guest Speaker for 2019 Founders Day
Details

Written by

Jim Young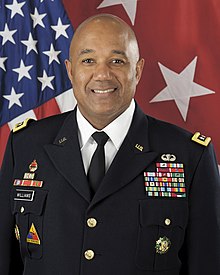 The West Point Society of Central Florida (WPSCF) is pleased to announce that Lieutenant General Darryl A. Williams, the 60th Superintendent of the United States Military Academy, will be the guest speaker for Founders Day at the Rosen Shingle Creek Resort on Friday, March 22, 2019.
Lieutenant General Darryl A. Williams is a native of Alexandria, Virginia. He graduated from the United States Military Academy, West Point, in 1983 and was commissioned a Second Lieutenant in the U.S. Army.
A career Field Artillery officer, Lieutenant General Williams most recently served as the Commander, United States Army Africa (USARAF), in Vicenza, Italy. Prior to this, Lieutenant General Williams served as the Deputy Chief of Staff G3/5/7 of United States Army in Europe, located in Wiesbaden, Germany; the Deputy Commanding General for Support for the 2nd Infantry Division, Republic of Korea; and Commanding General for the United States Army Warrior Transition Command and Assistant Surgeon General for Warrior Care and Transition.
In addition to these assignments, Lieutenant General Williams has served in key leadership positions at the tactical, operational and strategic levels to include Battery Commander deployed in support of OPERATION DESERT SHIELD/DESERT STORM; Commander, Division Artillery, 1st Armored Division and Fire and Effects Coordinator, 1st Armored Division deployed in support of OPERATION IRAQI FREEDOM; Deputy Director for Soldier Comprehensive Fitness, Department of the Army G3/5/7; and while commanding USARAF in 2014, he was involved with OPERATION UNITED ASSISTANCE fighting against the Ebola outbreak in Liberia.
His military education includes the Field Artillery Officer Basic and Advanced Courses, Command and General Staff College, School of Advanced Military Studies, and the United States Naval War College. He holds Masters' degrees in Leadership Development, Military Art and Science, and National Security and Strategic Studies.