Retired Lt. Gen. Robert Caslen, hired to 'lead change' at UCF, is finalist for South Carolina job
Details

Written by

Annie Martin - Contact Reporter Orlando Sentinel
Retired Army Lt. Gen. Robert Caslen Jr., hired to "lead change" at UCF after school leaders acknowledged the use or planned misuse of more than $85 million in leftover operating funds for construction, is a finalist for the president's job at the University of South Carolina.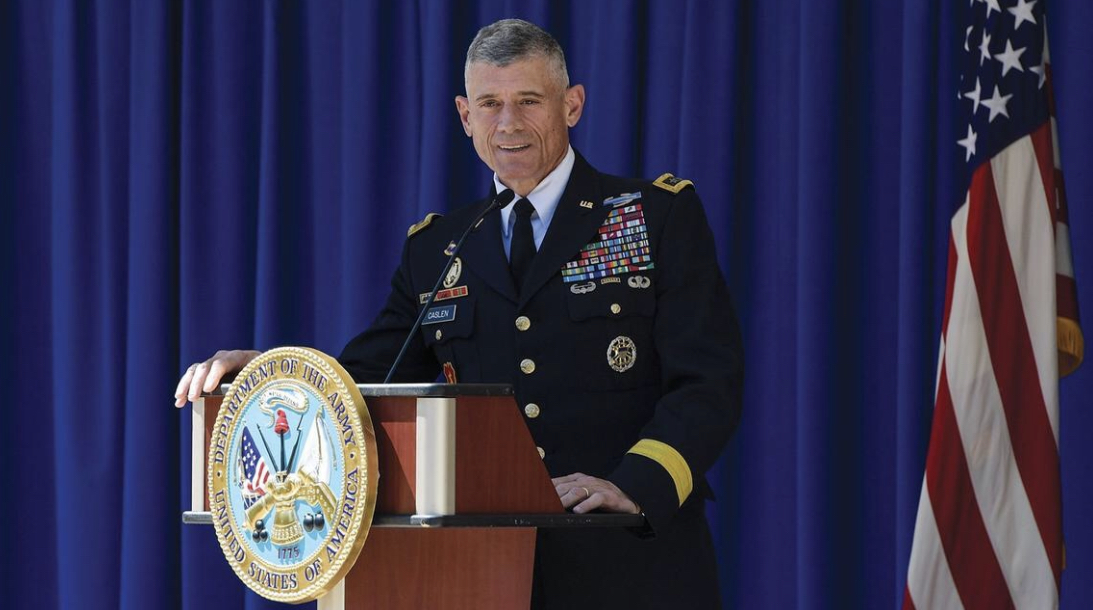 The University of Central Florida tapped Caslen, 65, in January to serve as senior counsel to the president while the school conducted a national search for new administration and finance leadership. He was expected to stay for up to eight months, according to a press release announcing his hiring.
Caslen, a 43-year Army veteran, previously was the college president and superintendent at the United States Military Academy at West Point, N.Y. for five years.
Caslen said in an interview with the Orlando Sentinel he expects his responsibilities at UCF to end mid-summer, about the time he would start work at South Carolina if he is selected.
"I'm not leaving because I'm dissatisfied," he said. "I'm not leaving because I have another opportunity."
Caslen's duties at UCF have included making changes in the university's organization and training senior leaders and trustees.
For the past couple of months, he has also served as the interim CFO. He said the university is wrapping up interviews with CFO applicants this week and expects to hire someone soon.
The problems with UCF's spending first came to light last summer, after the state auditor general's office flagged $38 million in remaining operating money budgeted for the construction of Trevor Colbourn Hall, a new academic facility that opened in August.
Caslen became the university's interim CFO after Kathy Mitchell, who was named the interim CFO in September, stepped down in February. She had taken on that role when her predecessor, Bill Merck, resigned in response to the funding controversy.
South Carolina's current president, Harris Pastides, is retiring July 31, according to The State newspaper in Columbia.
The other finalists for the post are John Strait Applegate, professor and executive vice president for university academic affairs in the Indiana University system; William F. Tate IV, dean of the graduate school and vice provost for graduate education at Washington University in St. Louis; and Joseph T. Walsh Jr., vice president for research at Northwestern University in Evanston, Ill.
The finalists are expected to appear on the South Carolina campus next week for public forums.
At UCF, Caslen is a temporary employee and earns $156 per hour, which would be $325,728 if he worked full-time for a year.
In his application to South Carolina, Caslen wrote that his duties at UCF include ensuring "resources are utilized to their greatest potential to foster academic excellence and student success."
Membership WPSCF
Details

Written by

Jim Young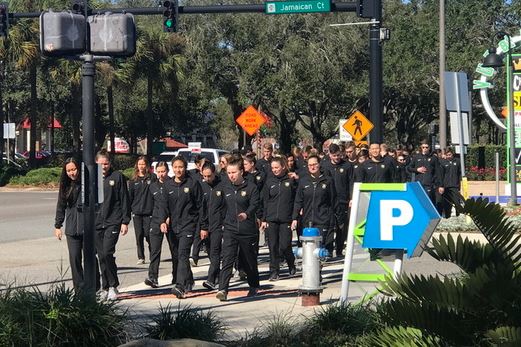 On January 6th of this year WPSCF hosted the men and women from West Point's swim team. There were 68 cadets and coaches that we hosted and it was a great opportunity to talk with cadets and just meet some great young leaders. After the lunch, a number of the staff from the restaurant came up to talk to me. The comments the staff made to me left an impression. All the staff kept bringing up was about the men and women they had just met and what a great group of young people they were. They couldn't believe how polite and patient everyone was. Their experiences with large groups is not always good. The swim team were great ambassadors for West Point and made us all extremely proud.
We were able to host these fine men and women because of your contributions to our society and I would like to thank all of you that have contributed this year and ask those of you who have not had a chance yet to think about supporting our activities. Last year we did not officially do a membership drive but we are doing one this year.
I wanted you all to know what your contributions allow us to do. First and foremast we support local recruitment activities, driven by Mike Ulekowski ('75). We have been very successful for a number of years getting some of the best applicants to first consider going to West Point and then many accept appointments to USMA. Your contributions help fund that activity. We also use the funds to support cadet activities in our local area like the Swim Team visit and also the upcoming USMA Tennis Team match against Air Force. If you haven't yet checked out the Tennis Team Event set for this weekend, please check our website for more information. It is going to be a great event. Once again, your contributions help support their activity here. We also have some other events that are "self funded" but in the case of Founders Day, our biggest event, your support helps us defray the cost for cadets, applicants and their parents.
We truly could not provide the type of support required without your contributions. Many of you may be busy and have not "yet" been able to attend any of our events but your support of our mission is still important.
Thank you once again for all those that have contributed this year and for those who have been thinking about joining/contributing, please give it serious consideration.
The last thing I'll say is that we hope to see you all at Founders Day on Friday, March 22nd. Is it too early to say "Beat Navy"?
James L. Young ('78)
Joe O'Connell ('83)
Pat Henson ('05)
Caleb Brown ('04)
Micah Nordquist ('00)