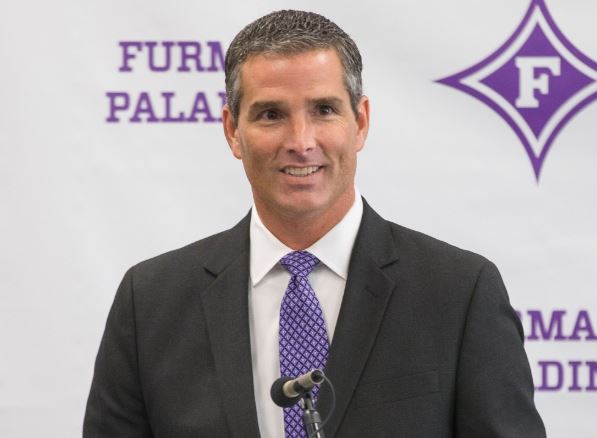 Mike Buddie is no longer the athletic director at Furman University. Buddie vacated his position to accept the same role at Army West Point. Buddie was introduced during a ceremony in New York on Thursday morning.
Buddie had guided Furman's program since July 2015. Under his direction, Furman secured a multi-year apparel deal with Nike, won 30 Southern Conference championships and qualified 17 teams for NCAA Tournaments.
Buddie was also instrumental in the successful bid to bring the NCAA Men's Basketball Tournament to Greenville in 2017.
"We'll truly miss Mike and all that he has brought to Furman, but we're excited for him as he pursues this new opportunity," Furman president Elizabeth Davis said in a statement.