The Interstate Is Crumbling. Try Fixing the Section Used by 200,000 Vehicles a Day.
By Arian Campo-Flores and Paul Overberg | Photographs by Eve Edelheit for The Wall Street Journal May 28, 2019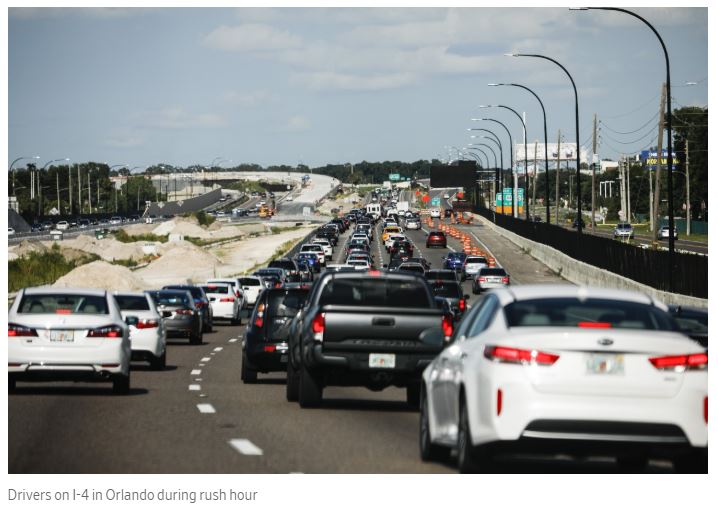 ORLANDO, Fla.—The state dubbed it the I-4 Ultimate for its grand scope. For some here, it's more like the ultimate headache.
A reconstruction of 21 miles of congested interstate highway through the heart of Orlando will build or rebuild 140 bridges, redesign 15 interchanges, move exits and add new toll lanes, in a $2.3 billion project to smooth traffic through one of the nation's fastest-growing cities.
The contractors must coordinate with 27 utilities to find and move gas pipes, sewer lines, water mains, storm drains, electrical wires and fiber-optic cables. The region rests on porous limestone, prone to sinkholes, that can defeat plans to drive deep pilings. Construction crews have to work in a tight highway corridor flanked by office towers, malls and arenas, with little room to maneuver or put their equipment.
All the while, thousands of cars and trucks keep roaring through. Click Here For Entire Article