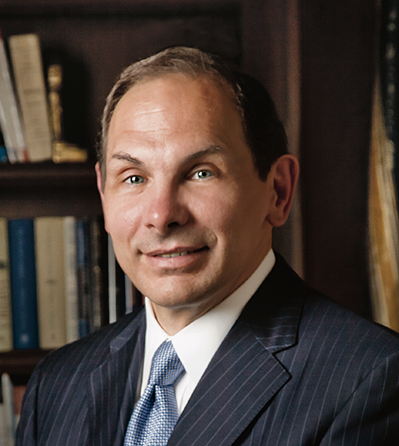 The West Point Society of Central Florida (WPSCF) is pleased to announce that Robert A. McDonald the 8th Secretary of the Department of Veterans Affairs, will be the guest speaker for Founders Day at the Rosen Shingle Creek Resort on March 17, 2018.
Robert A. McDonald was the eighth Secretary of Veterans Affairs (VA) and Chairman, President, and Chief Executive Officer of Procter & Gamble (P&G).
In 2014 as VA Secretary, McDonald launched VA's ambitious transformational journey to be the No. 1 customer-service agency in Federal government. The Harvard Business School's November 2016 study of VA's transformation judged that, thanks to Secretary McDonald's leadership, VA "had made impressive progress." By the end of his tenure in January 2017, all VA Medical Centers were providing Veterans access to same day services in primary and mental health care when needed right away.
At P&G, McDonald significantly recalibrated the company's product portfolio and expanded its marketing footprint, adding nearly one billion people to its global customer base and growing the firm's organic sales by an average of three percent per year, growth reflected in a 2009 to 2013 P&G stock increase of 60 percent. During Mr. McDonald's tenure, P&G was widely recognized for its leader development expertise. In 2012, Chief Executive Magazine named P&G the best company for developing leader talent. The Hay Group consistently cited P&G in its top-tier listing of Best Companies for Leadership.
Committed to values-based leadership and improving the lives of others, Secretary McDonald is Chairman of the Board of RallyPoint Networks, Inc., and he serves on the Board of Directors of the Partnership for Public Service, Audia International, Inc., the Association of Graduates of the United States Military Academy, the Boulder Crest Retreat Foundation, and the McCormick Research Institute in Orlando, Florida. He and his wife, Diane, founded the annual McDonald Conference for Leaders of Character at West Point.
Bob McDonald is a United States Military Academy Distinguished Graduate and Distinguished Alumnus, and he served in the Army with the 82nd Airborne Division. In 1978, he earned his MBA from the University of Utah.
We look forward to having the Honorable Robert A. McDonald as our guest speaker this year and we hope all of you will turn out to be part of this special Founders Day.