The following story and clip come from CBS Sunday Morning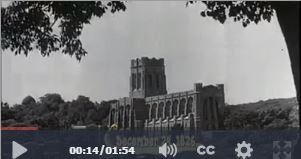 And now a page from our "Sunday Morning" Almanac: December 24th, 1826, 191 years ago today ... the day you might say West Point was into the drink, the drink in this case being eggnog.
The creamy, alcohol-laced holiday treat was a traditional part of the Academy's annual Christmas celebration. But in the year 1826, the school's strict new superintendent, Colonel Sylvanus Thayer, just said "no." He banned all alcohol on campus.
Bad idea!