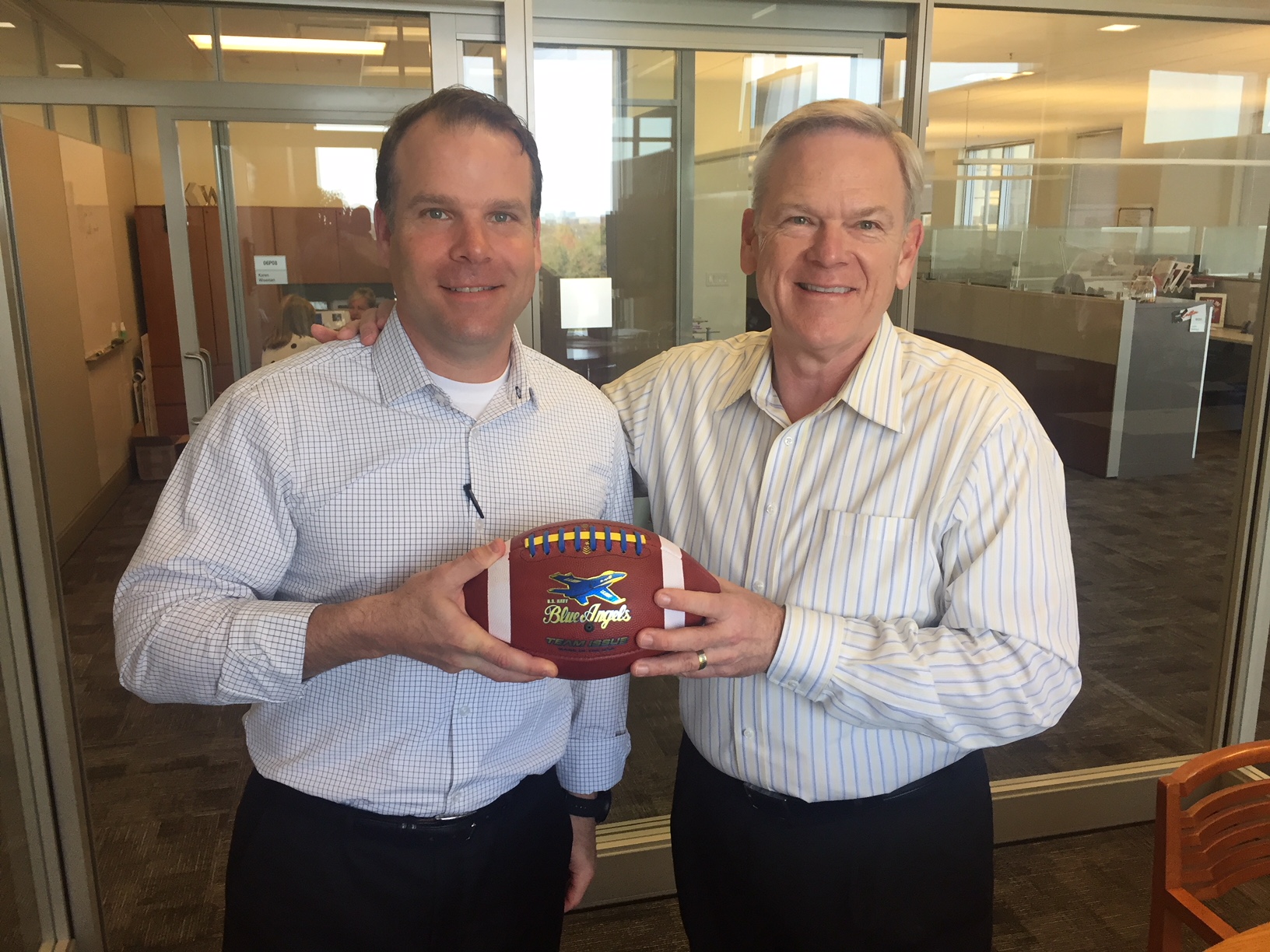 Scott Collier ('76) and Jeff Staubach (Roger's son) are shown together with one of the footballs that will be used at this year's Army/Navy football game. Roger Staubach put a number "12" on 48 game balls that will be used in the game this year. These footballs all have a chip implanted for authenticity. Click Here to see a closeup of the football which goes hand in hand with Navy's "Blue Angel" inspired uniforms for this year.
As a side note, Scott has worked for Roger since 1985 and has endured going into the office "after" the Army/Navy game and seeing the game score written on his white board. Last year was different (after fourteen long years) and Scott is fully confident, that this year he will once again be the one being taken out to dinner.
If you have any stories you would like to share about this rivalry, let us know.