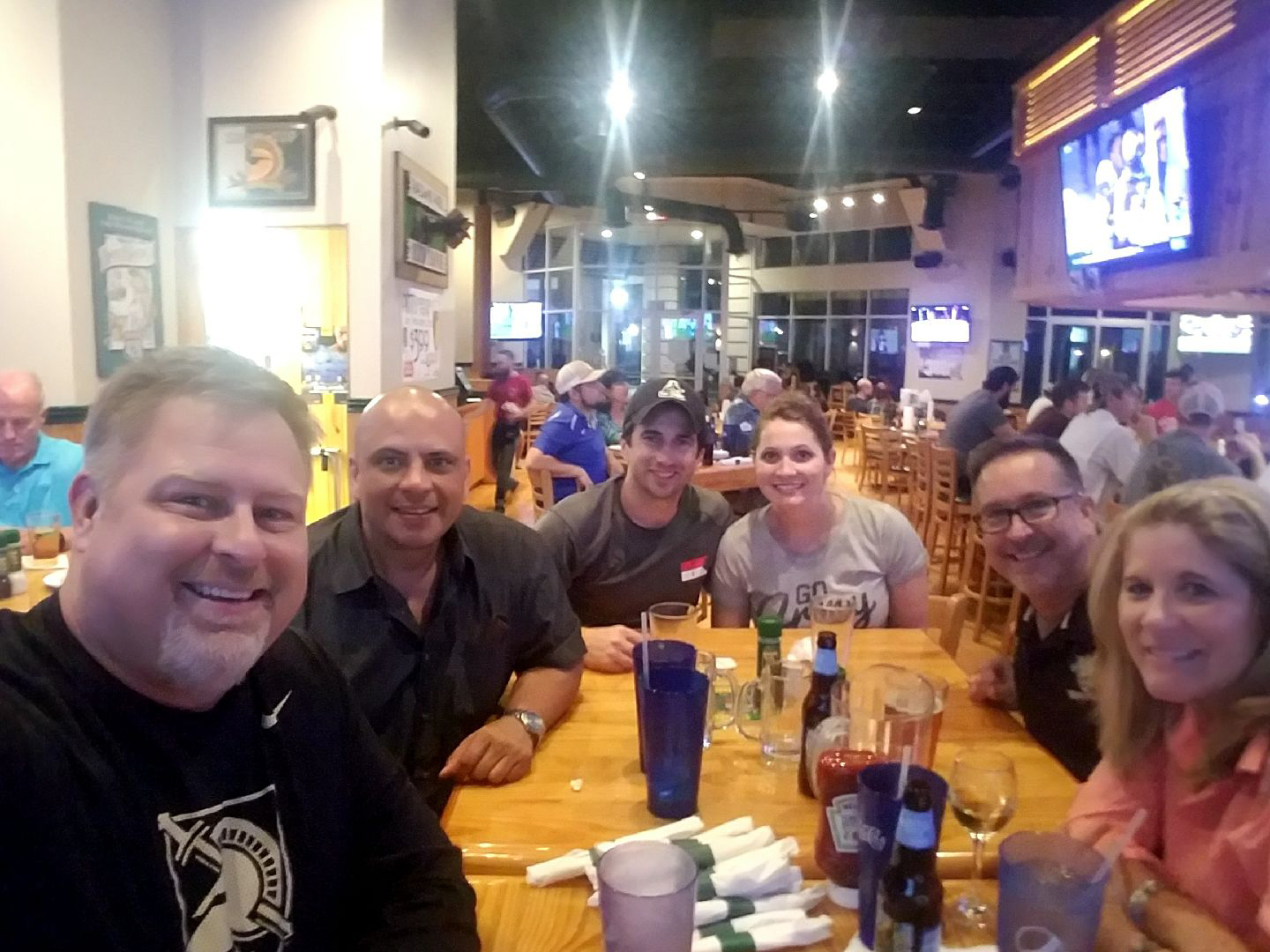 Army defeated Rice in an overwhelming way this past weekend. Groups split their time between either the football game or the Ocktoberfest being held this past weekend. Pictured at the left is Mike Jenson, Alfonso Cotto, Monty Putman, Audra, Joe and Sandra O'Connell. The summary of the game is from the NCAA.com website.
The Black Knights dominated the Owls by 37 points for the largest margin of victory ever against the Owls. The Army squad came into the game with quarterback Ahmad Bradshaw throwing for only 116 yards on the season. The Black Knights stuck to the running game script, with Bradshaw attempting only two passes with zero yards and an interception -- the third game he has finished with zero passing yards this season.
Player of the game
Army running back Kell Walker had 127 yards and three touchdowns on 10 carries -- his first 100-yard game this season.
Key stats
The Black Knights had 418 rushing yards, with 13 players recording a carry and the team averaging 6.4 yards per carry.
Bradshaw finished with 115 rushing yards and two scores – his third 100-yard rushing game of the season. Black Knights defensive back Max Regan snagged a 48-yard pick-six for his first career interception to score the first points of the game. Rice ended with six turnovers – including five fumbles lost. Army improved to 3-4-1 in the all-time series which dates to 1958. Army has scored in seven straight quarters and nine of the last 12.
Key play
Walker's eight-yard rushing touchdown four seconds into the second quarter gave the Black Knights a 28-0 lead and was the fourth touchdown for Army in the span of 3:04.