The following is a summary of the Army/Tulane game from NCAA.com. We had a good little crowd on Saturday and some pictures were taken. Click on the Picture below for more pictures.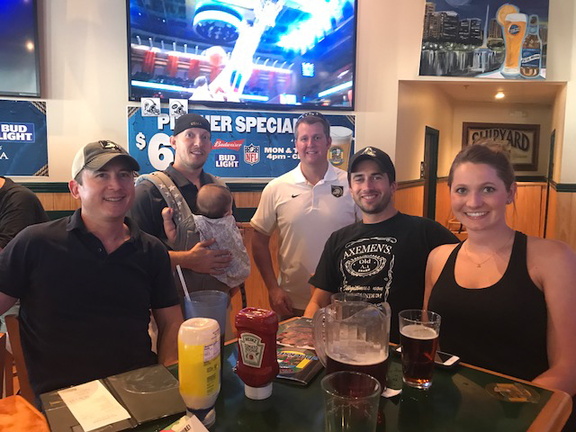 The Tulane Green Wave (2-2) got back to .500 by grinding out a dramatic win at home against Army (2-2). Dontrell Hilliard scored a 75-yard touchdown on the game's first play to give Tulane a quick lead. Army took a late 17-14 lead, but a 3-yard score by quarterback Jonathan Banks with 23 seconds remaining propelled Tulane to victory.
Player of the game
Hilliard led Tulane with 136 rushing yards and a touchdown on just 14 carries.
Key stats
Tulane improved to 11-9 all-time against Army. Army did not complete a pass throughout the contest, while Tulane's top receiver Terrene Encalade had just four receptions for 38 yards. Banks completed 10 of 22 pass attempts for 103 yards and added 10 carries for 40 yards and a touchdown. Andy Davidson led Army with 130 yards on 26 carries. Tulane's Sherman Badie rushed for 73 yards and a touchdown on just two carries. After losing to Navy each of the last two seasons, this marked Tulane's first victory over a service academy since 2015 (a 34-31 win over Army).
Key play
A 4-yard touchdown run by Banks finished off a 19-play drive and gave the Green Wave a 21-17 lead with 23 seconds to play, proving to be the game-winning score. Parry Nickerson's interception with no time remaining on Army's final possession sealed the Tulane victory.