GEN(R) Ann Dunwoody Receives 2019 Thayer Award
Details

Written by

West Point Association of Graduates
"Receiving the Thayer Award makes me feel closer to West Point than I've ever felt before," said General Ann Dunwoody (Retired), in an interview just prior to receiving the 62nd annual Sylvanus Thayer Award. A remarkable statement given that Dunwoody, the first women in U.S. military history to achieve the rank of four-star general, comes from a four-generation legacy of West Point graduates: her father (Harold H. Dunwoody, Class of 1943), her grandfather (Halsey Dunwoody, Class of 1905), her great-grandfather (Henry Harrison Chase Dunwoody, Class of 1866, and her brother, Harold "Buck" Dunwoody Jr. '70). "I've been here a lot," she joked.
Yet in addition to her long and strong West Point lineage, Dunwoody's personal devotion to the values of "Duty, Honor, Country," the central tenet of the Thayer Award, actually come from her 38 years of distinguished service to the country. "In my Army career, I've learned that 'Duty Honor, Country' is more than three words: It's a way of life," she says.
How a Military Prep School Helped Army Improve in Football
Details

Written by

Billy Witz, NY Times
Kelvin Hopkins Jr. didn't have the test scores to join Army's football team right out of high school. Now, after a year in the academy's prep school, he's the clear star for the Black Knights.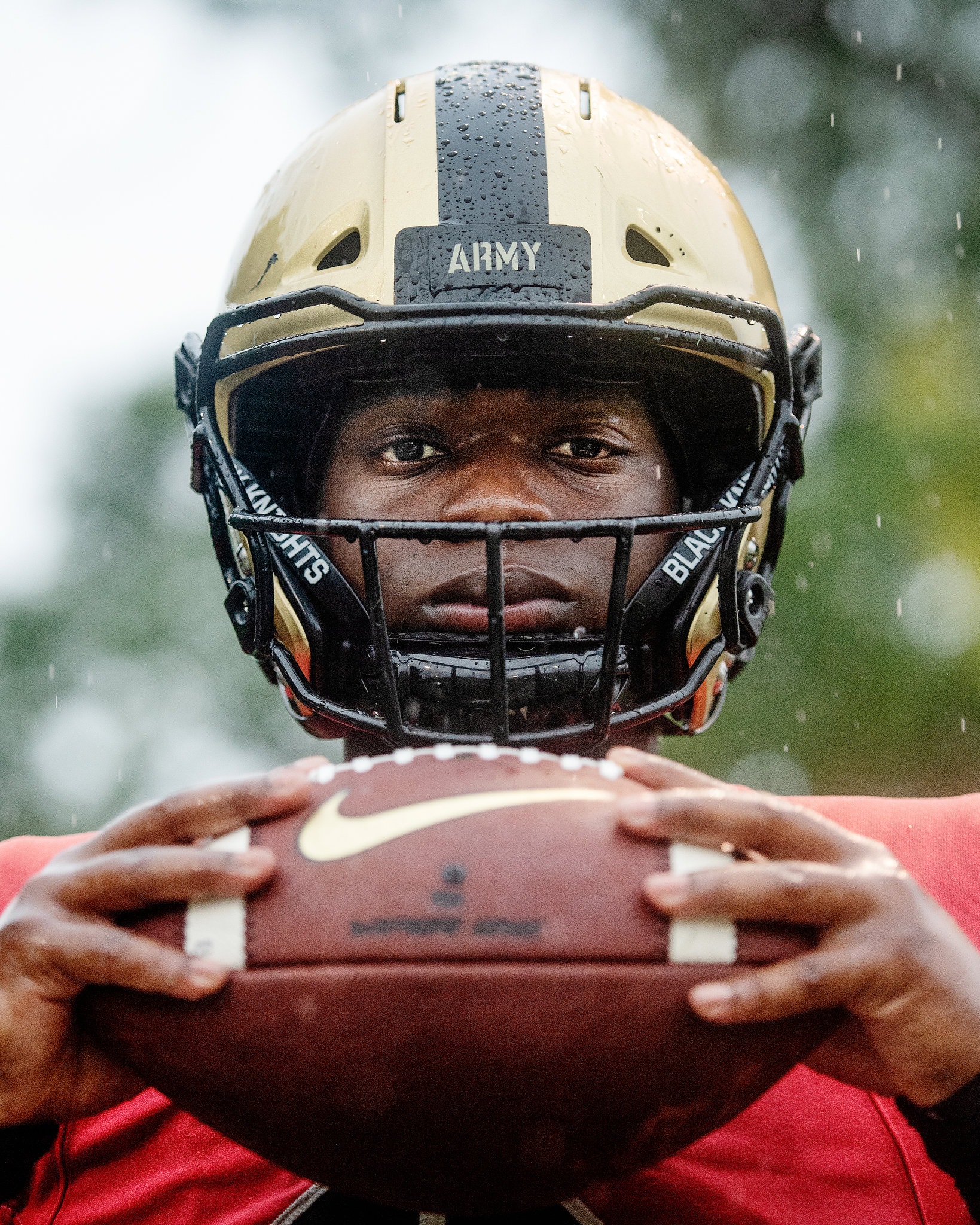 WEST POINT, N.Y — Kelvin Hopkins Jr., the youngest of three children raised by a single parent, was a mama's boy who was hesitant to move far from home when he graduated high school in Charlotte, N.C. He did not know much about the military life, either, and his test scores were "not ideal."
All this made Hopkins a risky candidate for the United States Military Academy, which is charged with generating future Army officers. But it did make Hopkins, a charismatic leader with an admirable work ethic — and a sharp passing arm — an ideal prospect for the academy's prep school.
Now, four years later, the bet West Point made on Hopkins looks like a good one. He is nearing a degree in philosophy, relishes training to become an officer and, not insignificantly, has become a star quarterback and a centerpiece of Army's continuing football renaissance.
The Black Knights, who had one winning season in 17 years before Jeff Monken was hired as coach in December 2013, have been on an upward trajectory since. They are coming off three consecutive bowl victories and a school-record 11 wins last season, and came within a whisker of their biggest victory in half a century in Saturday's 24-21 double-overtime loss at then-No. 7 Michigan.
Read more: How a Military Prep School Helped Army Improve in Football