As COVID-19 still looms, football even more of a respite at West Point
Details

Written by

Jim Young
Ivan Maisel - ESPN Senior Writer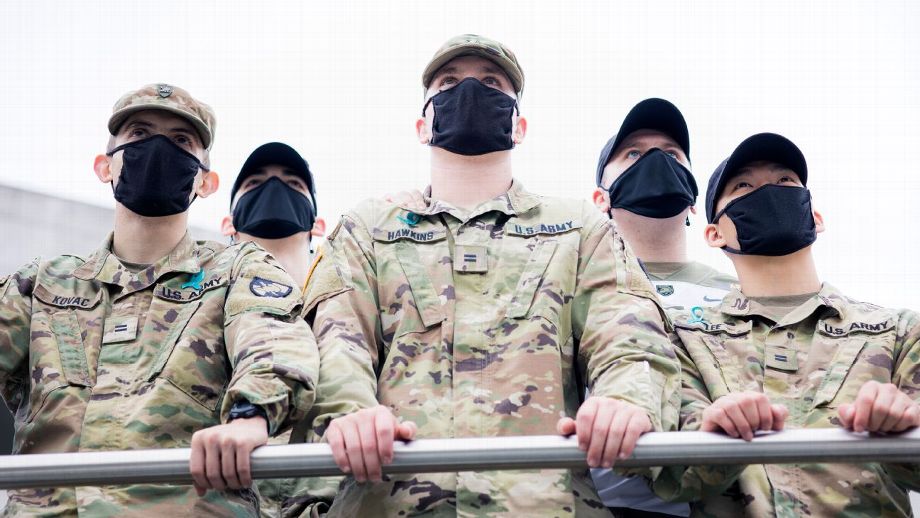 WEST POINT, N.Y. -- Lt. Gen. Darryl A. Williams is uniquely suited to appreciate the interconnection between football and cadet life at the U.S. Military Academy. Williams, the West Point superintendent, played defensive end for the Black Knights in the early 1980s. He chased Heisman Trophy winner Doug Flutie of Boston College and sacked future Hall of Famer Dan Marino of Pittsburgh. He met two other Panthers All-Americans, too.
"On the next play," Williams said, "Jimbo Covert and Mark May came off a trap and knocked the s--- out of me. I was carted off the field. Mark May was the Outland Trophy winner that year. Six[-foot]-seven, 330 [pounds]. They came around the corner and said, 'OK, you get our quarterback? We're going to get you.'"
In normal times, the overscheduled, "always on duty" life of the cadets cries out for the respite of a football Saturday, the pinprick that releases the tension brought on by the mix of intense military and academic curricula. An autumn Saturday on the West Point post -- whatever you do, don't call it a campus -- becomes as much celebration as sporting event. Tailgating tents are erected on Trophy Point, the bluff 150 feet above the Hudson River. There's no prettier venue in the sport.
A few steps away on game mornings, half of the 4,400 cadets, 18 companies in all, stage a military parade across The Plain, the 40-acre green that serves as the historic center of the post. The parade is viewed not only by the academy brass but also by civilians who stuff the bleachers and spill out along the edge of the Plain. Williams also hosts a tailgate in a giant tent erected in the backyard of the 200-year-old Superintendent's Quarters.
But these are not normal times. Last week, West Point quarantined 110 cadets after discovering their exposure to COVID-19 through contact tracing, and the football team moved into a local hotel as a precaution. In a season unlike any other, no one is surprised. And it is a season unlike any other.
Read more: As COVID-19 still looms, football even more of a respite at West Point